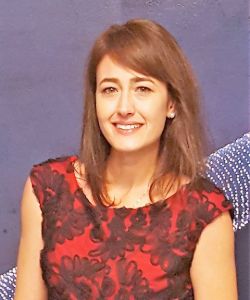 Nicole Borkowski
Senior Loan Officer Assistant
NMLS#: 1281262
Phone: (303) 882-0550
nborkowski@castlecookemortgage.com
Hello, welcome to my page.
As a member of Team Massey I have one primary responsibility; communicating with our clients on what we can do for them in their unique situation. Being the 1st person our clients speak to it is my job to gather all their verbal information and written documentation to see their financial picture as a whole no matter how complicated it maybe. I take pride in my job and want to make sure you get the correct answer the first time. Myself and Joe are the primary contact for our clients and real estate agents throughout the process to clarify any questions they may have. There are no questions I have not heard already, and with my years of experience I can always find the correct answer for you.
Whether it is your first time purchasing a home or your eighth; I want to make sure that you feel confident with each decision you make. I will walk you through each step of the process before you start applying for a new loan. It is important to me you are educated about the process versus being told what to do. I am 100% honest on how we can help you accomplish your goal of purchasing a new home; hopefully we can help you today, but if not I will make sure you know exactly what you need to do in order to eventually purchase a new home with an estimated timeline to follow. With our clients being 100% referrals, the service I provide always comes full circle, each relationship grows into many more. I provide a sense of comfort and confidence with our clients and hope to gain a strong relationship with everyone I speak with to ensure that they made the correct choice to work with Team Massey.
Once your loan is 100% approved to close, I will personally call you and all real estate agents in the transaction to give them the great news and your next steps. I will also call you once your final closing disclosure is released and we will talk about each line item to ensure you understand all your final numbers for closing.
All-in-One Solution
Our Loan Process...